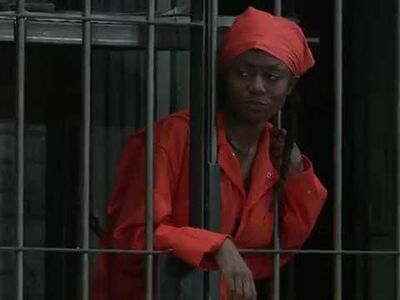 Character
Edit
Vanessa is the antagonist of the play, Madea Goes to Jail. She is the ex wife of Sonny Andrews
Background
Edit
Vanessa attended the same high school and Sonny and Wanda went to. She was known as the "high school tramp" by other teenagers around the school. She began dating Sonny and they eventually got married. They both attended college, but when they were married Sonny dropped out of school to support her and they had an agreement that she would do the same for him once she finished. While Sonny worked to support her through school, she was very selfish and never supported him in his entry career as a wife should. After sometime, she earned her bachelor's degree and began her master's degree. During her graduate coursework, they had their first son.
Relationships
Edit
Sonny (Ex Husband)
Wanda (Rival)
Appearances
Edit
It is very possible she was unfaithful to Sonny, even during high school.
Her baby's father is Leo, Sonny's correctional coworker.
She was incarcerated for endangering her child's life which resulted in her losing her parental status. It is unknown how long she will be in jail.